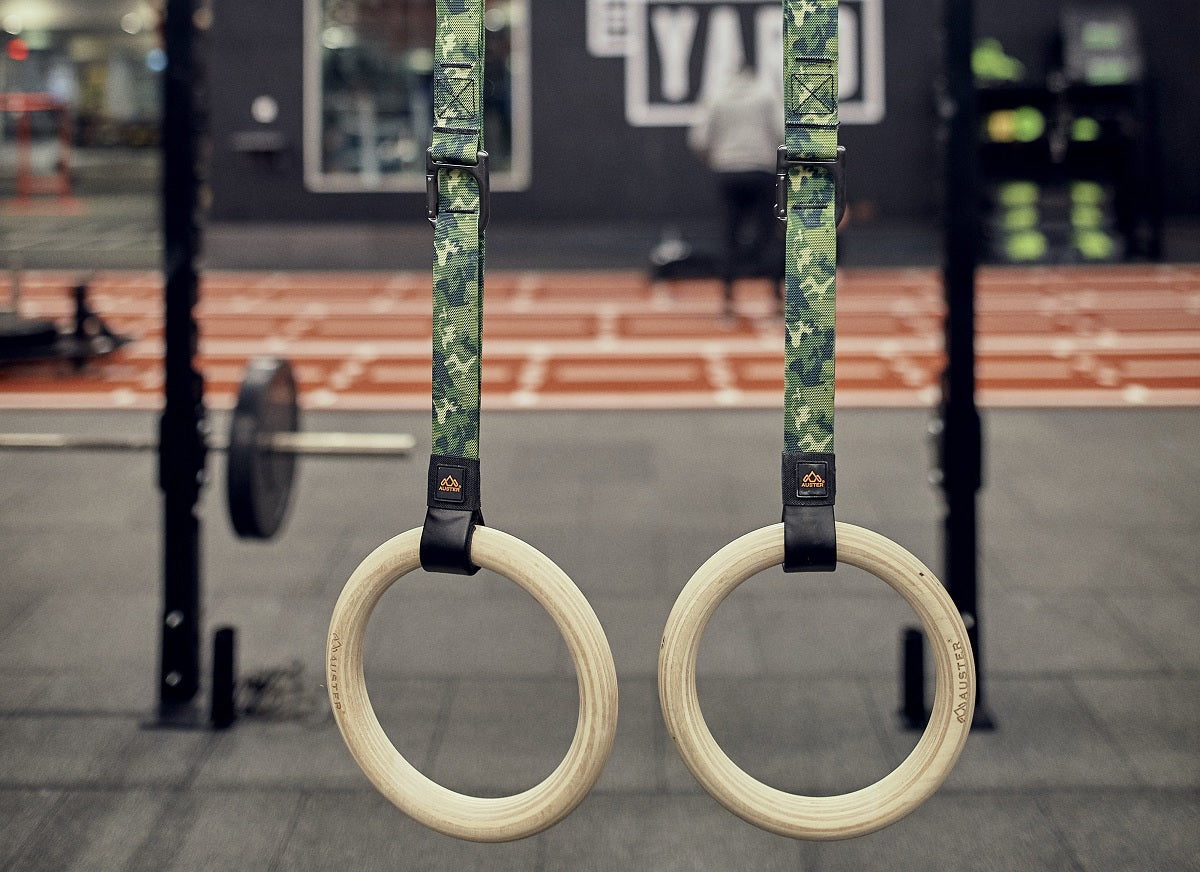 Gymnastic rings are one of the most functional, useful pieces of equipment you can buy. You can train your whole body, even if you are a beginner, with this simple piece of equipment and build up incredible strength, body control and balance. Rings are often seen as the 'holy grail' of gymnastics as they are the most challenging discipline, with a huge range of exercises.
Our range of gymnastic rings has been developed with medal-winning Ring athletes and Calisthenic champions. We have taken great care to use the best materials, and special design elements to keep them as strong and safe as possible.
We use 28mm Olympic-grade compressed wood, so they are identical to those used in the Olympics. Just like Olympic gymnastic rings, our rings have the strap secured to the ring itself. This means the ring does not slip and slide in the strap. Meaning it is much safer when holding the false grip, or when doing exercises such as the muscle up.
The Flyer
The Flyer is our standalone gymnastic ring. They have 2-metre long straps and are ideal for use indoors, at the gym or even outdoors. They secure using an aerospace grade aluminium carabiner, which clips underneath the bar stitches. This means that the gymnastic rings will hang at the same level with no need for adjustments.
Power Rings
Our Power Rings can be purchased separately but are also included in our Master Set. The straps are 1.5 metres long and can be used hung from an Auster anchor, or can be anchored to themselves. The Power Rings can be used at home, by clipping them into the Bone Anchor, making them the only ring system that you can use in this manner. They also feature the Auster aluminium carabiner, allowing them to clip to themselves, to be placed over any bar. The Power Rings also feature a special aluminium adjuster, which allows you to adjust the length of the straps.