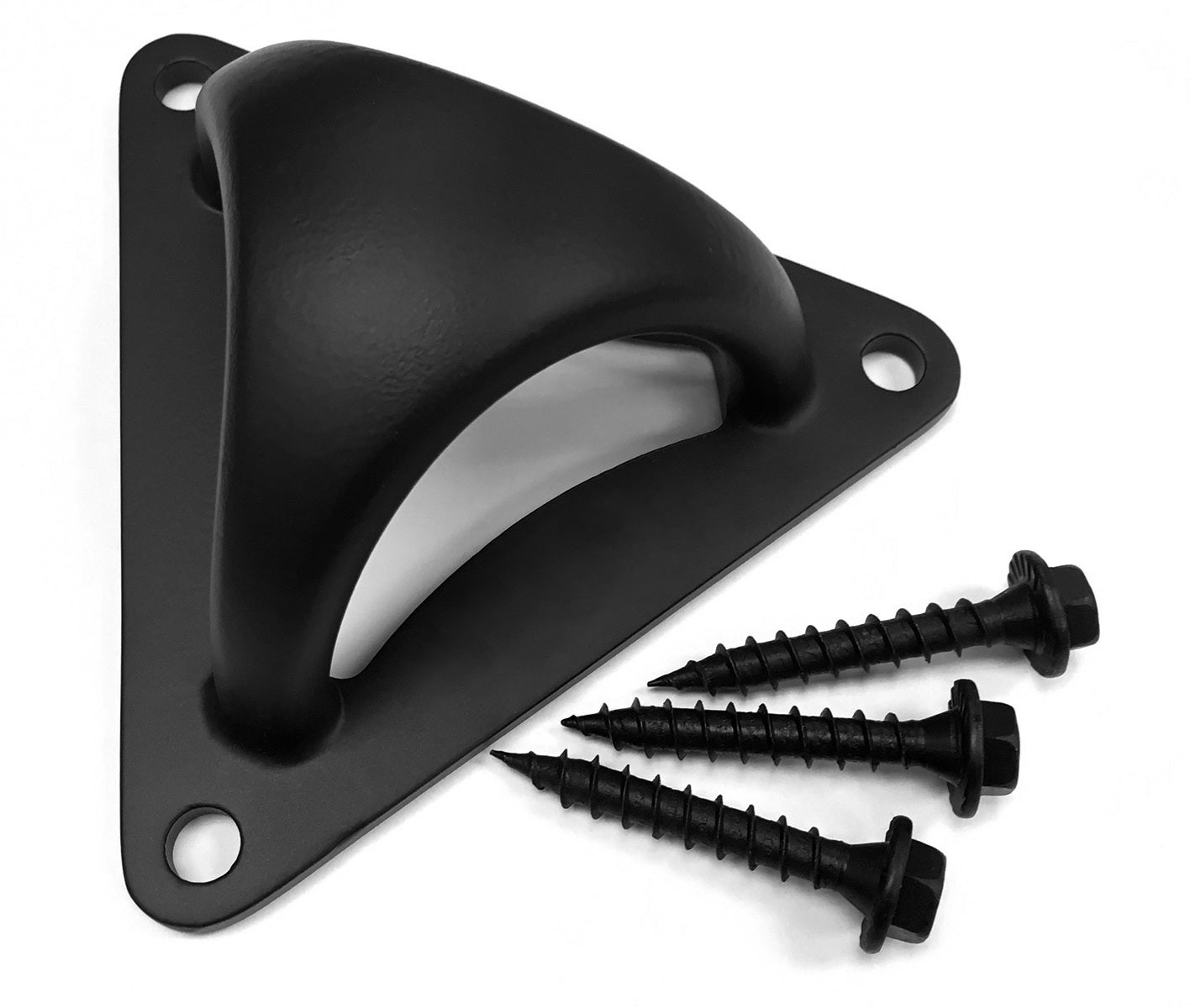 The A-Mount is our drill-in wall or ceiling mount. It comes in either Aluminium or Steel, the Aluminium version is much lighter and suitable for use outdoors as it does not rust. But both are perfect for mounting your Auster system at home.
Designed specifically to work with the Main or Bone Anchor, the A-Mount is designed to be drilled into secure Walls, Ceilings, Studs or even solid trees.
How do I mount it?
The A-Mount comes with screws that are designed to go into wood. If you are securing you're A-Mount to concrete, breeze block, brick, or any other material than wood then we advise going to your local hardware store and purchasing suitable screws or rawl plugs. We highly recommend professional installation.
We recommend mounting it approximately 7-9 feet off the ground. This will ensure sufficient height to perform the largest number of exercises. This will allow the anchor to be looped through, and the Power Straps to almost touch the floor when they are fully lengthened.
Ensure you attach it to a totally safe and strong anchor point. Making sure whatever surface you are securing it to is completely flat and clean to guarantee a snug fit. The A-Mount is designed to be mounted with one of the points facing upwards as per the image below. This allows the Anchor to hang vertically downwards.
How to attach the anchor.
The Main Anchor is designed to be used with the A-Mount. However the Bone Anchor can also be used, you must simply unscrew the Bone from the Anchor and you have a shorter strap.
The Anchors can be attached a variety of ways. To get the Dual Carabiner as high as possible you can simply loop the Anchor through the mount many times. This can be quite time consuming, so a quicker mounting option is below.
Clip the single carabiner underneath one of the bar stitches. Then feed the looped end up and through, and pull the carabiner end through the gap, pulling down to secure.
Never clip the single carabiner directly onto the mount.