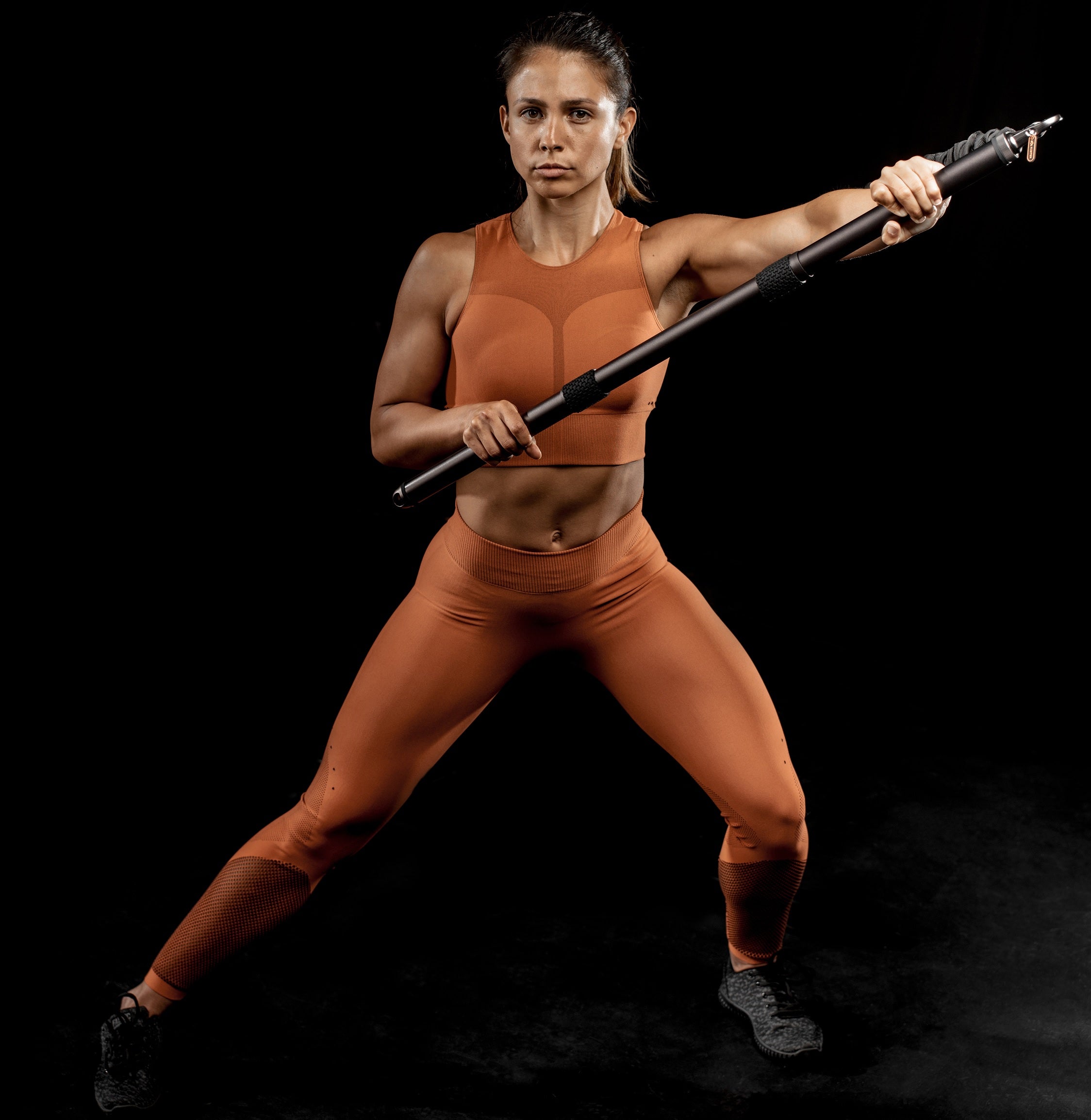 Our Battlestaff is one of the coolest training tools out there. It is crafted from Aerospace grade Aluminium and is a perfect pairing of beautiful aesthetic and rugged robustness. Just like our Parallettes, Aluminium is the chosen metal because of superior strength and light weight. Producing stunning equipment is just as important as ensuring it lasts a lifetime to us. Here is an in-depth look at our Battlestaff.
What's included in the bag?
Each Battlestaff comes in its very own carry bag, with plenty of additional space inside for your other workout equipment, clothes or water bottles.
Inside you get:
Battlestaff in 3 sections
Heavy Battleband
End hook for attaching Battleband
2 Carabiner sliders for double Battleband attachment
Anchor
End cap for storage
The Battlestaff comes in 3 sections, with the hook to attach the Battleband at one end. Also in the kit are the 2 additional carabiners on metal sliders that slot into the slices in the end pieces, for when you want to attach the Battleband to both ends.
By attaching the Battleband to both ends, it opens up hundreds more exercise possibilities. From Squats, to Bicep Curls and even Kayak paddling.
Attaching at one end allows hundreds of twists, throws, shots, punches, swings and hits.
For exercise inspiration click here.