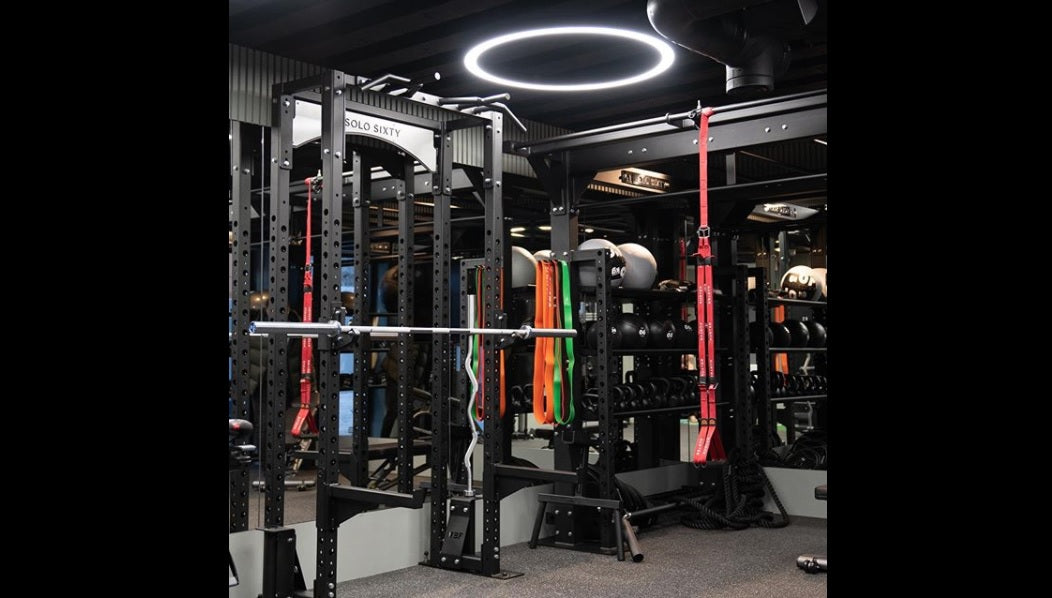 We're proud to announce that Auster has been included in the new gym concept: Solo60.
Solo60 are private gym spaces which you can rent out to use. Whether training alone, with friends, or even if you are a Personal Trainer and require a space to train, then you can book the Solo60 space for however long you need. The concept is excellent for those seeking privacy, or for PT's who don't want to pay large ground rent fee's for gyms. It provides a safe, clean and quiet space to train, without unwanted distractions, people and music.
The equipment is also of the best quality, with custom rigs from Beaverfit, full Olympic bar setup, Boxing bags, Kettlebells, a large selection of dumbbells, cable machines etc. With our premium credentials and beautiful 10 colour options, our Red set was chosen for the studio. This continues our inclusion in premium facilities, like London's stunning Third Space, Bannatyne's etc. Click here to see our most recently launched new colour options.
For more information check out their website: Solo60 and Instagram @SoloSixty
The featured product is our Everyday, which is our most basic Power Strap set. Click here to read why our Power Straps are the best in the World. The set includes the Bone Anchor for at home use, and the Main Anchor, for use over any Bar/Rig or secure mounting point.