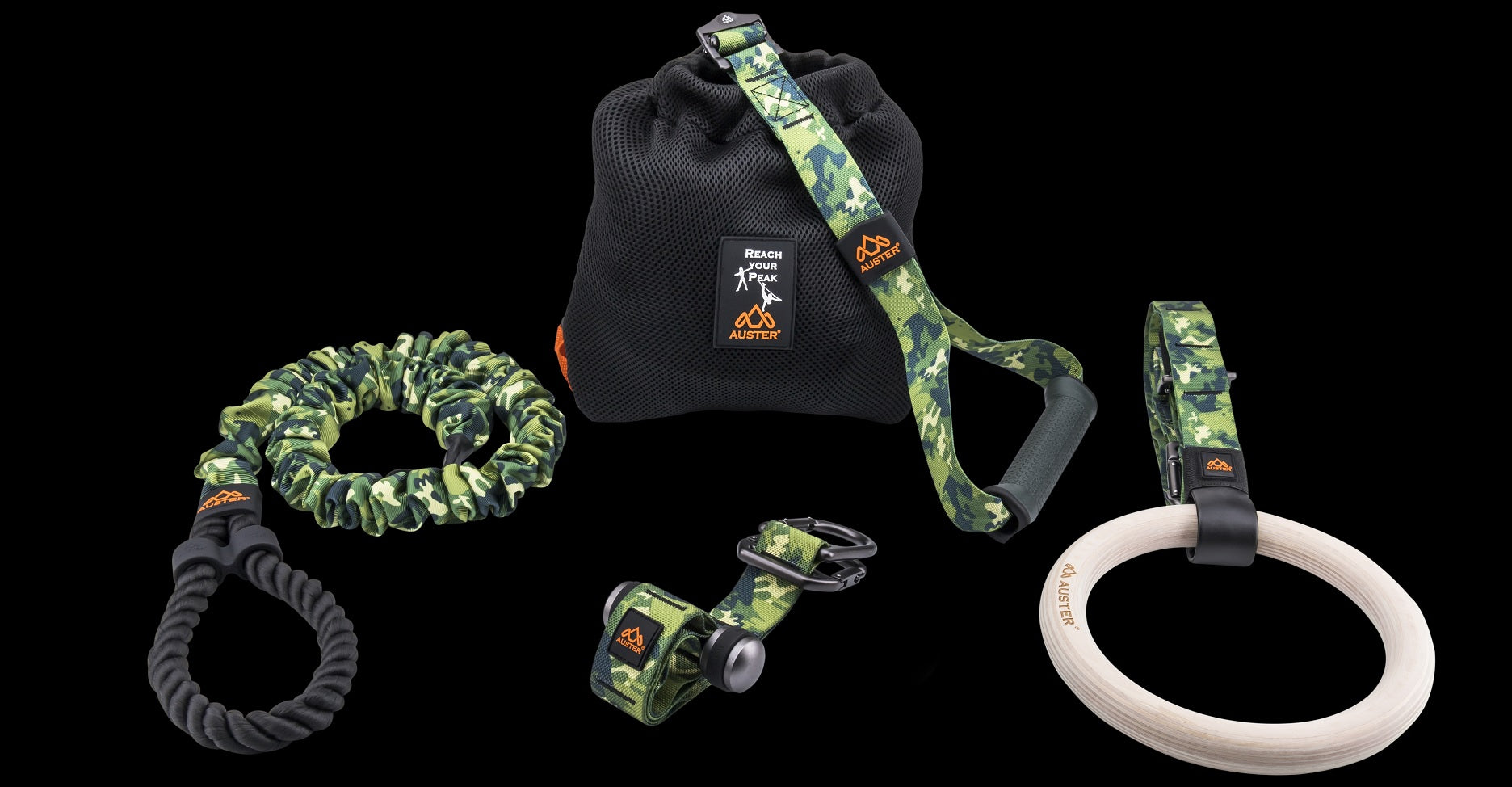 At Auster we understand lots of people are quarantined in their house or flat and struggling to do home workouts. Our equipment is designed for use everywhere, whether in the gym, the park or at home. So we have launched a series of home workouts, showing exercises and tricks and tips you can do at home to maximise your workout. We are even offering 25% discount off all sets during this time to help you train at home – Code: CRISIS25 at checkout.
Bone Anchor
Our Bone Anchor is specifically designed for use at home. It simply loops over the door, or hinge and provides a secure training point for home workouts. The Bone is surrounded with soft rubber to protect the door and frame, and the anchor has our patented Dual-Carabiner – to attach our Power Straps, Dynamic Bands and even Power Rings from. So you can train your whole body from the safety of you own home.
Content
Home workout content will be uploaded daily across our social media. Our Instagram page will house the content, with it living on our stories under the Home Workout Highlights section. It will predominantly focus on the Auster system; including Power Straps, Dynamic Bands and Power Rings, but will also include products such as our Parallettes.
Our first video below is on setup the Bone Anchor.
https://www.instagram.com/p/B-HTY6np_u-/