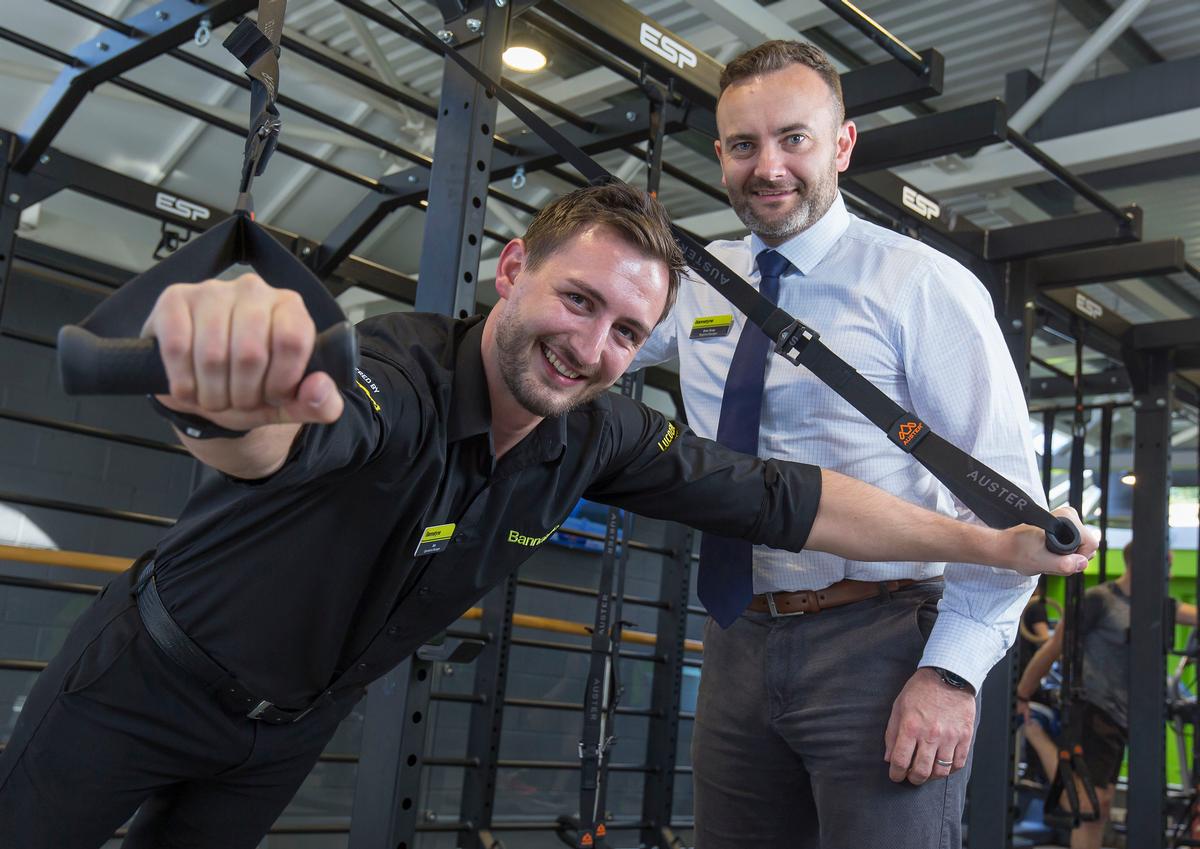 We are proud to announce that Bannatyne Cookridge has chosen us as their functional bodyweight equipment supplier for their recently completed £750,000 upgrade to the Cookridge Hall site.
The extensive upgrade has transformed the site, with a completely new functional training area. This area houses the specially designed functional rig and a range of our products including our Modular System, Rings and Battlestaff.
Auster Traveller sets were installed in our sleek Black, allowing for members and classes to access the huge range of exercises possible on our Modular System. Two sets of our Flyer Rings were also installed for members to practice their gymnastic skills and ring work, which have already proven to be hugely popular.
We also installed five of our Battlestaffs, our functional rotational trainer. These are full aluminium staffs, which can be attached at one end to work rotational power, including throwing, rowing, twisting and chopping. They can also attach at both ends to form a resistance band bar, with hundreds of exercises available.
Bannatyne's are known for their exclusive offering and fantastic member experience. We are extremely pleased to be their chosen supplier for equipment.