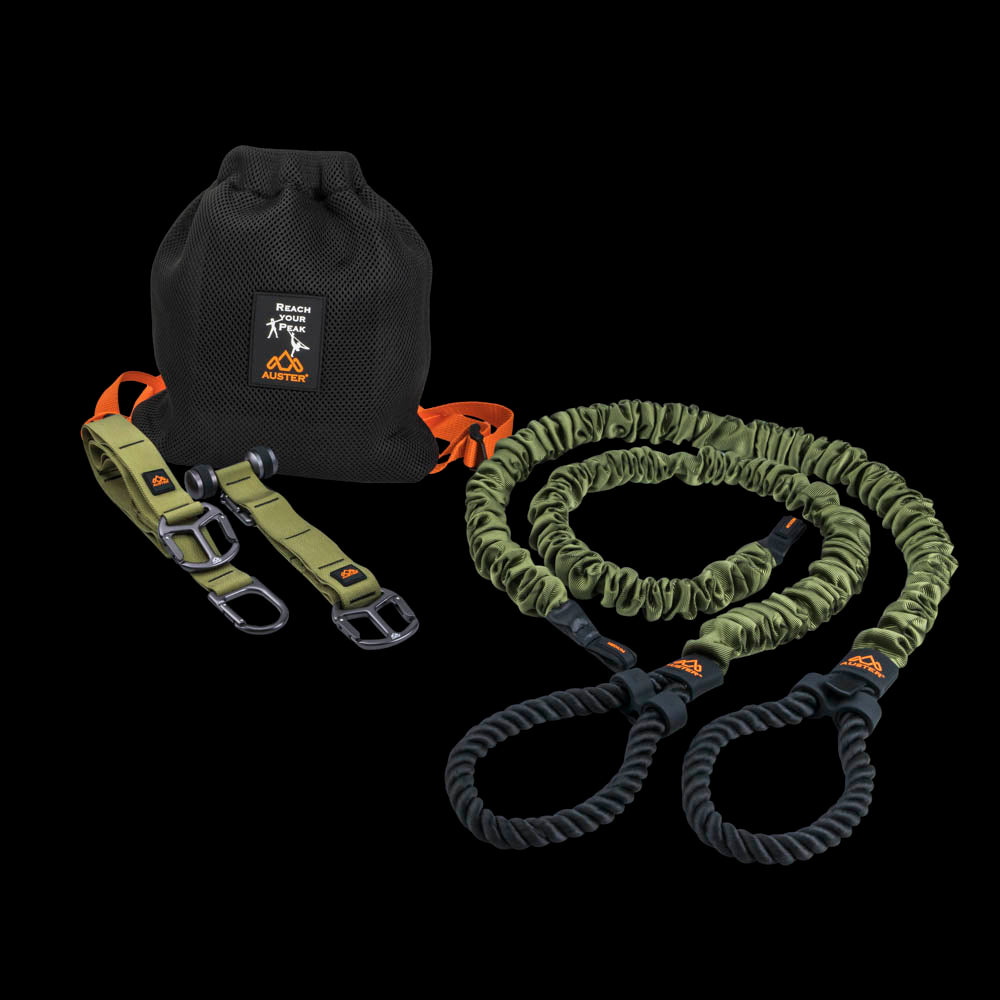 At Auster, we pride ourselves on creating the highest quality equipment and listening to our customers. The Flex is the latest in our sets range, and has been requested by many people, so we listened and it is now ready to buy. In this post we're going to detail The Flex and its variants.
The Flex
The Flex is our Dynamic Band only set. To read more in-depth about our Dynamic Bands and how you can use them click here. In short, our Dynamic Bands are special resistance bands. They can be used as a standalone piece of equipment, for resistance band exercises, or they can also be used to assist or resist almost any movement.
The ability to assist or resist movements is one of the reasons our Dynamic Bands are so popular. If you struggle to do press ups, simply connect the bands together, loop around your waist and they will provide assistance. Conversely if you find press ups too easy, you can simply hold the band in each arm, wrap it around your back and it will resist the movement.
What comes in The Flex set?
In the set you get 2x Dynamic Bands, 1 Bone Anchor (for at home use), 1 Main Anchor (for outdoor use) and a Mesh carry bag to put it in.
You get your choice of colours, and strengths: Light, Medium, Heavy and X-Heavy.
Read this blog on how to increase your jump height using the Dynamic Bands.