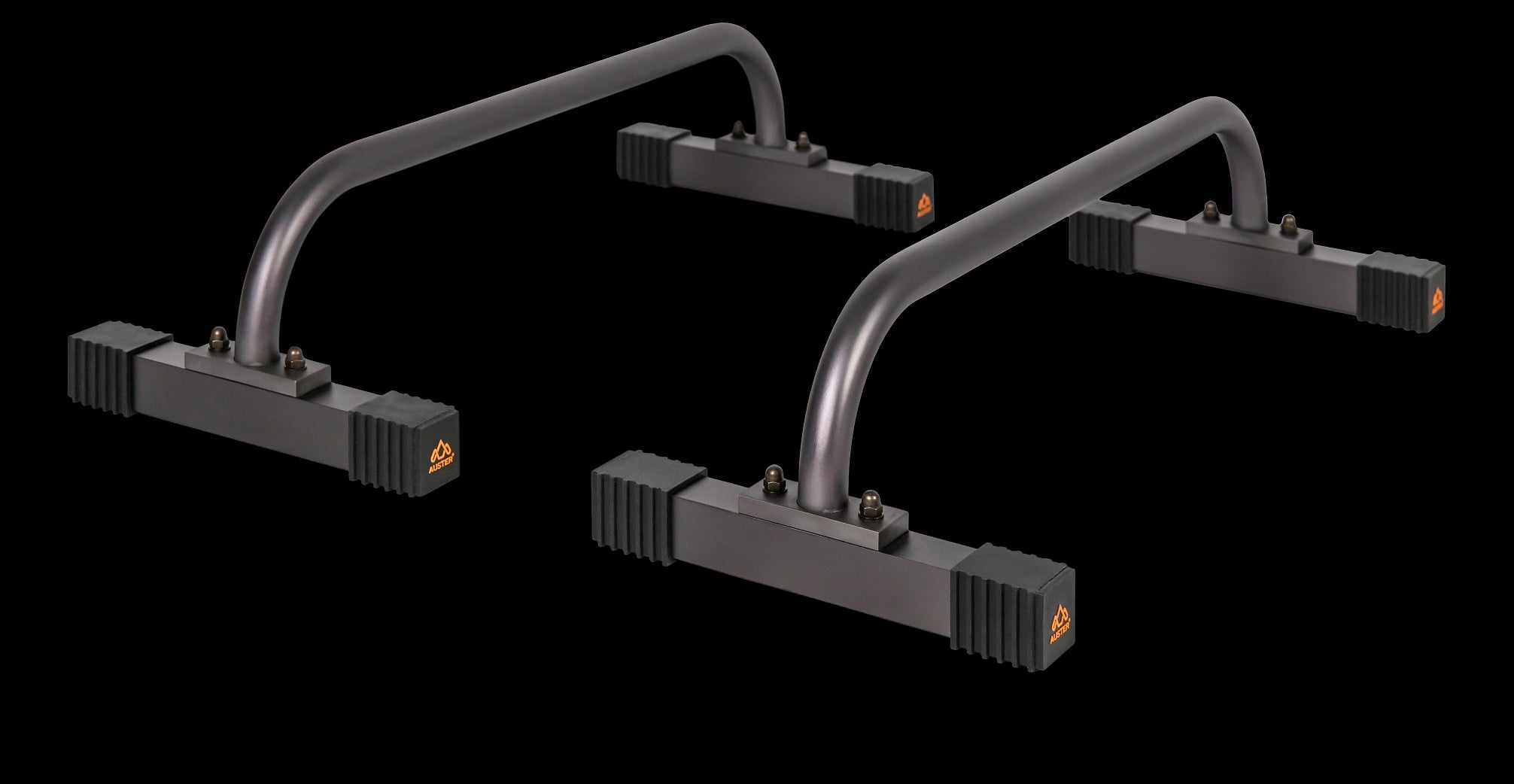 Our range of Parallettes are the best in the world. We have performed extensive research and development to ensure they are the strongest and lightest bars out there. Here's some key information on our Parallettes, perfect for beginners to pros.
Metal – All Aluminium
We use aerospace-grade aluminium for our Parallettes. This grade of metal is incredibly strong and light, and as it is aluminium it does not rust. Whilst we do not advise it, our Parallettes can be left outside in the rain and sunshine and have no issues. Ever.
Our Parallettes are expensive, but this is because we use the highest quality materials. There are no other Parallettes on the market that are all-aluminium. Any other bars could not be left out in the elements, and only last a few years. Ours are designed and manufactured to last a lifetime of battering and hammering. Watch this video here of us testing the strength of our bars with a hammer.
Strength
The aluminium we use is incredibly strong, which is why it is used in airplanes. Our bars are rated to withstand over 1,000kg per bar.
Weight
Our bars are the lightest on the market. Our bars weigh:
Low: 1.5kg per bar
Medium: 2kg per bar
High: 5kg per bar
Grip
We use special rubber end caps on the end of the foot base. These rubber caps are extremely durable and grippy, ensuring there is no slippage when in use. The metal is also coated with a special paint to ensure the grip on the bars is as strong as possible.
To order your pair, click here.